Dr. Kathleen Galligan
Dr. Galligan feels that active engagement in care leads to a happy, healthy body. She has treated thousands of patients in her 30 years of practice, with many loyal customers. Her approach to chiropractic is evidence-based and practical, with a focus on the patient's involvement in the care plan.
Dr. Bronwyn Illingworth
Dr. Illingworth focuses on human biology and is a certified Graston Technique practitioner, which is a highly effective, state-of-the-art soft tissue mobilization technique. She provides safe and effective health care to those searching for pain relief, and lifestyle improvements.
Dr. Sarah Wilson
Dr. Wilson received her undergraduate degree in Exercise Science at the University of Puget Sound. While attending UPS, she swam on the college varsity swim team all four years. It was at UPS that Dr. Wilson discovered her love for chiropractic.
Our Facility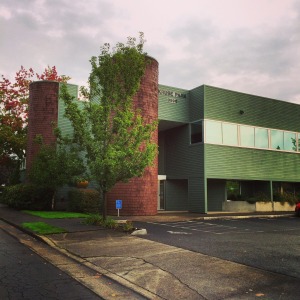 Kruse Park Chiropractic Clinic, formerly Shon-Tay Chiropractic Clinic, has been serving the Lake Oswego community since 1982; in 2012, we celebrated our 30th anniversary. We are grateful for the support of our patients; you are an instrumental part of our success.
After all these years, our goal remains the same: provide our community with safe, effective health care. Our focus is to provide the highest level of care to help heal you naturally. Working in conjunction with your other health care providers, we offer individualized and quality chiropractic care with an evidence-based approach.
We are committed to our patients and enjoy helping them get healthy and stay healthy. We welcome patients of all ages, and if you're new to chiropractic, we'd be happy to sit down with you and explain how it works. We accept worker's compensation claims, motor vehicle collision claims, and most insurance plans. Our staff is happy to review your benefits with you prior to your visit, free of charge. We also accept patients without insurance, and keep our fees as reasonable as possible with a time-of-service discount.
Massage therapy
Amy Wilken, LMT
Amy, in addition to being a massage therapist, is a certified chiropractic assistant. She is skilled in many massage techniques but her favorites are deep tissue and sports massage. Continuing to learn and gaining knowledge, Amy is currently working toward her goal of a nursing degree.
Andrea Burnham, LMT
Andrea's specialities include deep tissue, trigger pointing, scar release, sports massage, aromatic hot stone, aromatherapy massage, Thai and Shiatsu, and deep stretching techniques. She is also skilled in Pregnancy and Pediatric massage.
Suskia Vuong, LMT
Throughout her studies she has cultivated an interested in deep tissue massage techniques including trigger point and myofascial release. In addition to her stellar massage skills, she is also well versed in therapeutic exercises and stretches.
Additional Staff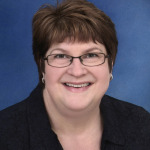 Ann McGee
Reception
Kate Moody
Reception, billing, and chiropractic assistant